October 15, 2007
There's No Place Like Red Shoes
I am so grateful about this new development: Myra Klarman Photography clients will now be able to pick up their portrait orders at Red Shoes Home Goods. My heartfelt thanks to Catherine Thursby, owner of Red Shoes, for agreeing to try out this arrangement.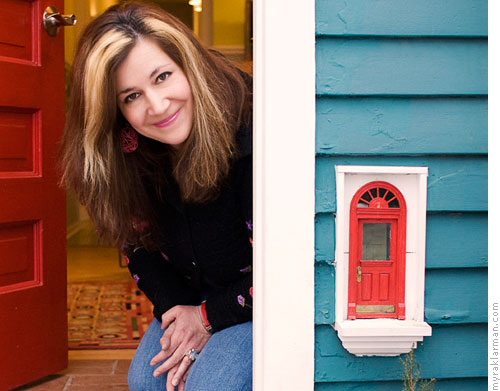 I see this as such a win/win/win/win situation. First, it gets me over to her shop frequently, and I adore her shop. Second, my clients can pick up their orders at their convenience (Monday–Saturday, 10am–6pm), rather than having to pre-arrange with me a specific pickup time. Third, it gives my clients a great excuse to visit Red Shoes (several for the first time). And, finally, Catherine is delighted that more people will get to see the ever-changing, ever-adorable array of beautiful items she has for sale.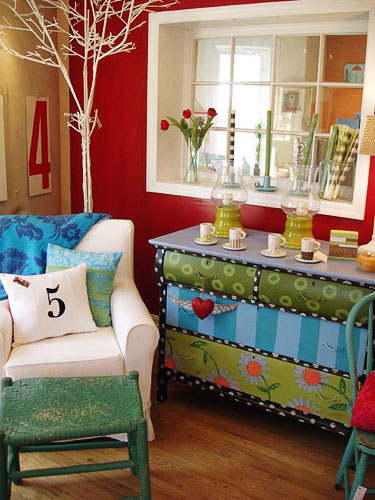 If you haven't yet visited Red Shoes, or if you haven't dropped by in a while, you're in for a treat. You can visit Catherine virtually by going to her blog. It's a sweet read with a cozy playlist, but no match for the experience of visiting her and the shop in person.
Also, I'm delighted that my blog (barely one month old) has already connected two talented, lovely people. When Catherine checked out Relish for the first time, she saw my entry on Yolanda Gonzalez and fell in love with her paintings. Consequently, in the next few weeks, Yolanda's artwork will be for sale at Red Shoes. The power of the blogosphere never ceases to amaze me.
Red Shoes Home Goods
332 S. Ashley
Ann Arbor, Michigan
tel: 734-913-5554
Open Monday–Saturday, 10am–6pm (and by appointment).