June 24, 2014
Pioneer Theatre Guild: Rent
First, forgive me for the delay in launching this blog entry about Rent! There has been so much going on at once (most of it just good ol' life). I appreciate your patience.
When I first heard that Pioneer Theatre Guild was doing Rent, I was filled with dread. I knew very little about the story, just that several of the characters had HIV/AIDS. It wasn't so long ago — or at least it doesn't feel like so long ago to me — when I was in high school myself, just outside Manhattan, and the news was filled with horrifying stories of this then-mysterious disease that killed everyone who got it. So many young people died. I wasn't sure I wanted to revisit this chapter.
I went to Wikipedia to get a sense of the show's background and plot, and was led to an article in the New York Times written by Anthony Tommasini. Tommasini interviewed Rent creator Jonathan Larson right after the final dress rehearsal, just hours before Larson died (of a congenital heart condition). If you want to learn more about what was involved in putting together the original show, including thoughts from Larson's mentor Stephen Sondheim, I recommend the article.
The only reason I would ever even see Rent is because PTG was doing it. In addition to photographing the last dress rehearsal (which really isn't remotely like watching the show, truth be told), I took Max to one of the performances. What a relief to be able to tell him that nowadays, thanks to medical advances, people with HIV can live long, full lives. Even so, when characters on stage died, we felt it. And when they celebrated their time together, we felt that, too.
A big thank you to Emily Uhlmann for carefully crafting the captions accompanying my images below. Fortunately, she'll still be at Pioneer next year, and my fingers are crossed that we'll all benefit again from her captioning brilliance!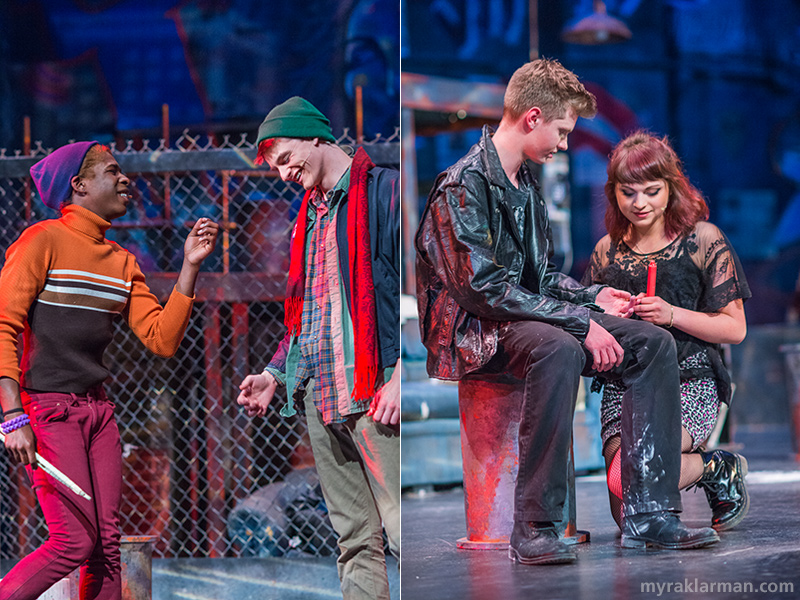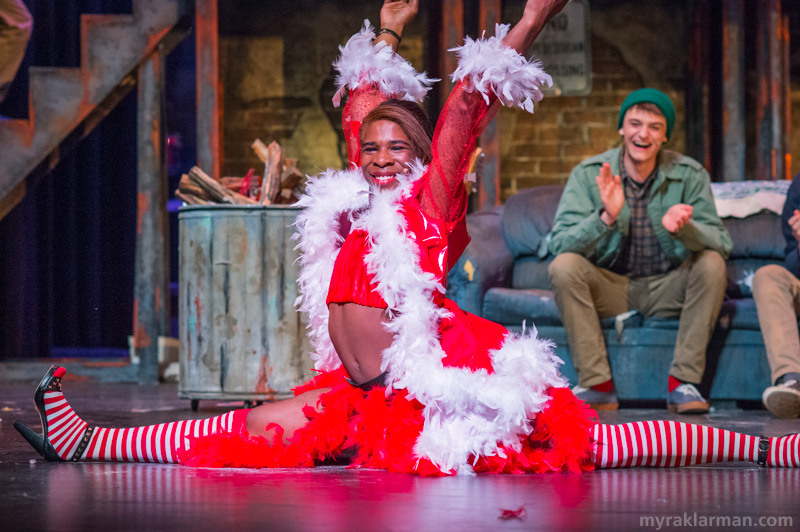 See also: