November 10, 2011
Pioneer Theatre Guild: Phantom of the Opera
There's no nice way to say it, but the last dress rehearsal for Phantom of the Opera was, from a technical perspective, a total train wreck. The second chandelier (the first one broke) was misbehaving, and the lighting board (the computer that's programmed to switch on and off the correct lights at the correct times) was malfunctioning for most of the run-through. There was talk of there being a Pioneer Theatre Guild Phantom messing with the production. Everyone knew this was a VERY ambitious show, so who needed a glitchy lighting board at the last minute? Would the chandelier fall safely? There was plenty of anxiety about whether opening night, less than 24 hours away, would go off smoothly.
I came back to do more photography during the matinee after opening night, since I'd heard that the lighting issues had been resolved. (Production photos without good lighting are lifeless, and that is something I cannot abide.) Indeed, the train wreck was now a well-oiled machine. Where once there had been anxiety and breakdown, now there was calm and resolution. Everyone involved with the show expressed not just relief, but an absolute giddiness about how swimmingly things were going. Someone must have remembered to pay the PTG Phantom his salary or leave his box unoccupied or meet whatever other outrageous demands he'd made. The curse was replaced with a blessing.
Okay, so this is the part where I gush about the show. I always say I can't possibly do it justice — especially the non-visual aspects of the show, which can't be appreciated in a photo. I wish I could have captured the aural richness of this production: each of the soloists performed brilliantly, and the orchestra was top-shelf. Hopefully, the photos below convey a sense of the splendid and lavish costumes, the dramatic lighting and special effects, and the complex prop and set pieces, not to mention the actors and dancers, who have mastered their parts. I find myself continually inspired by the talent and commitment of everyone involved in Pioneer Theatre Guild's productions. They take big risks and somehow manage to pull it off — over and over and over again. I savor my role in documenting and celebrating this process.
Big kudos to the production staff: Susan Hurwitz (producer), Alexandra Finke (director), Joel Sparks (music director), Tim Van Riper (co-music director + ptg alumnus), Tyler Driskill (orchestra director), Sadie Yarrington (assistant director + ptg alumna), Mysti Plummer (technical director), Ciara Stella (scene shop supervisor), Kathy Lloyd (costume designer), Laura Munson (lighting designer), Nora Curtis (scenic artist + ptg alumna), Kris Park (props designer), Patrick Shrock (sound designer), Ariel Hurwitz-Greene (choreographic consultant + ptg alumna), and Kate Summers (stage manager).
Tickets
Adults: $15
Students/Seniors/PHS Staff: $10
Performance Schedule
Saturday, November 5 @ 7:30pm
Sunday, November 6 @ 2pm matinee
Friday, November 11 @ 7:30pm
Saturday, November 12 @ 7:30pm
Sunday, November 13 @ 2pm matinee
All performances will be in Schreiber Auditorium at Ann Arbor's Pioneer High School.
More info on the Pioneer Theatre Guild and the current season.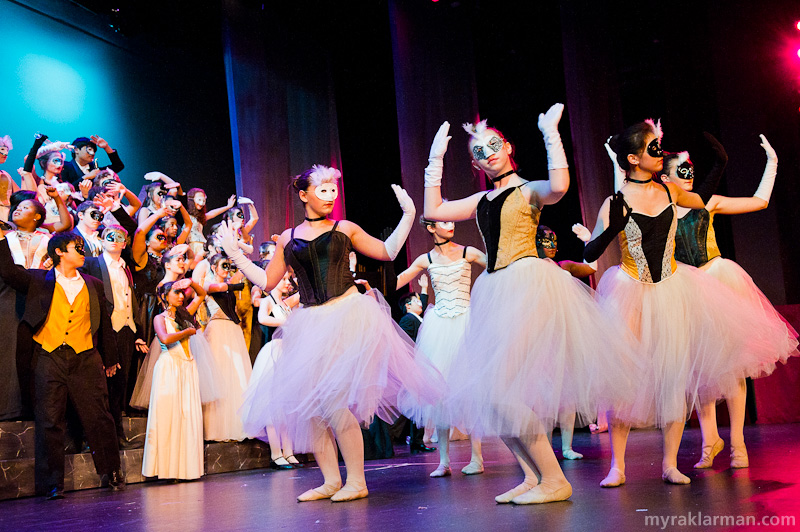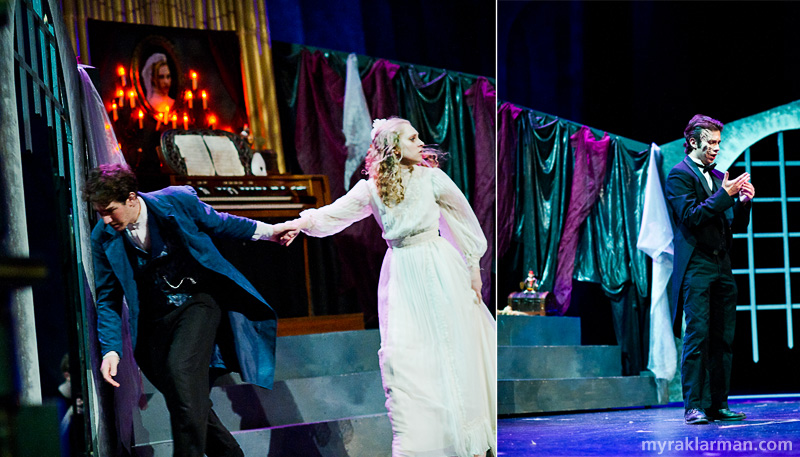 See also: