January 17, 2011
FutureStars 2011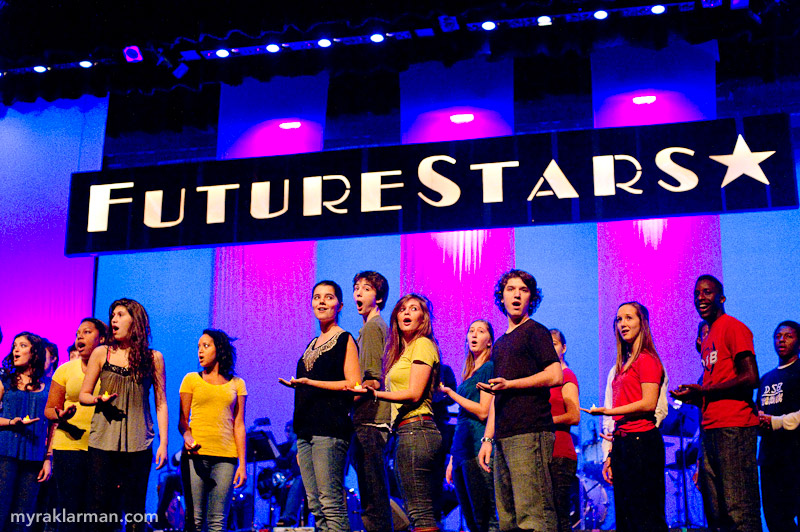 Once again, color me blown away. Not just by the performances and the production values (lots of great effects!), but also by how much the community supports this event. Tickets, which were available online, sold out quickly. The house crew worked feverishly to locate seats to accommodate everyone.
FutureStars 2011 was masterfully directed by U-M School of Music, Theatre & Dance students Joel Sparks, Sadie Yarrington (Pioneer '07), Desi Oakley, and Ashley Park (Pioneer '09), and by U-M student Tim VanRiper (Pioneer '10). Cornell student Scott Mooney (Pioneer '07) was a new addition as host director/mentor. Special guest judges included Roger LeLievre (music writer for annarbor.com), Matthew Altruda (FM 107.1 DJ & Macpodz manager), and Nora Menken (U-M Musical Theatre senior).
Before I cut to the film, I want to thank several members of the production staff and crews for their efforts to make it easier for me to capture this amazing show, including technical director Ciara Stella, sound designer/supervisor Patrick Schrock, and the house crewhead Anna Stirling.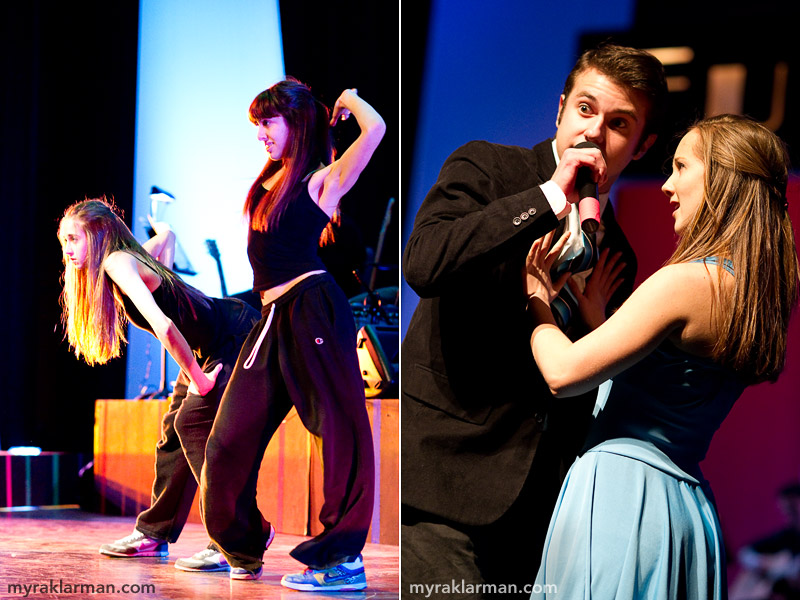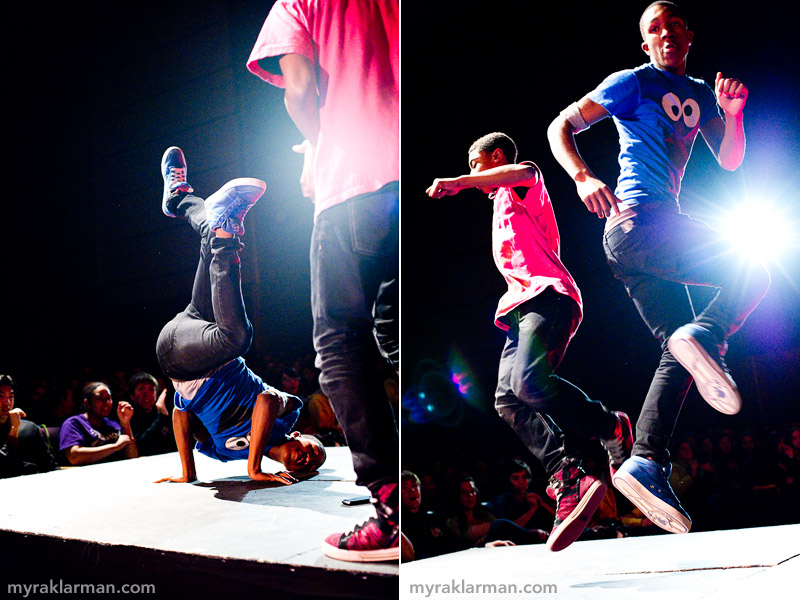 See also: