November 11, 2009
Pioneer Theatre Guild: Oklahoma!
While I was shooting the final dress rehearsal for the Pioneer Theatre Guild's production of Oklahoma!, I was continuously amazed by the quality of the lighting design. The light defined and highlighted each cast member on stage. But more than being merely technically superb, the lighting established its own thematic presence — conveying mood, time-of-day, dreams. Breathtaking!
Truly, the entire production is stunning. Most definitely worthy of excellent light. I'm so glad I could be there to capture it.
Please pardon my short write-up about the show. There is so much more to say, but I'm very behind in my work (you know, my "day job"). If you'd like to learn more about the show, please check out the following links:
Only Three More Performances!
Friday, November 13 @ 7:30pm
Saturday, November 14 @ 7:30pm
Sunday, November 15 @ 2pm matinee
Tickets
Adults: $12
Students/Seniors/PHS Staff: $9
All performances will be in Schreiber Auditorium at Ann Arbor's Pioneer High School.
More info on the Pioneer Theatre Guild and the current season.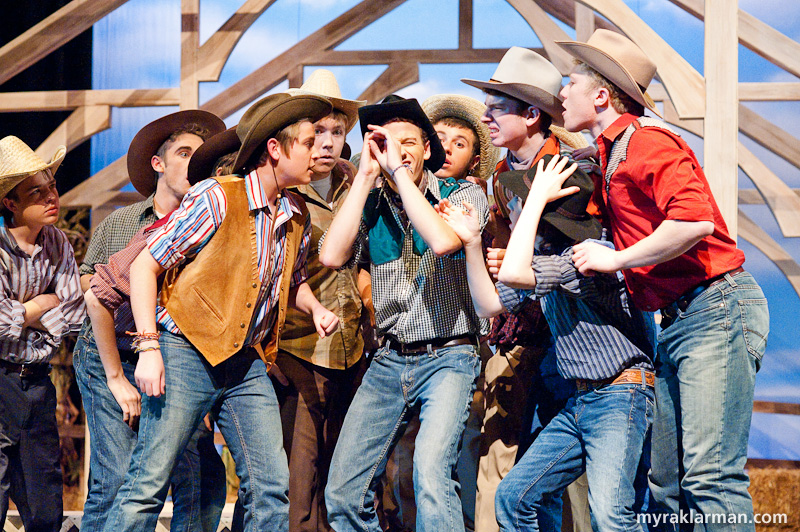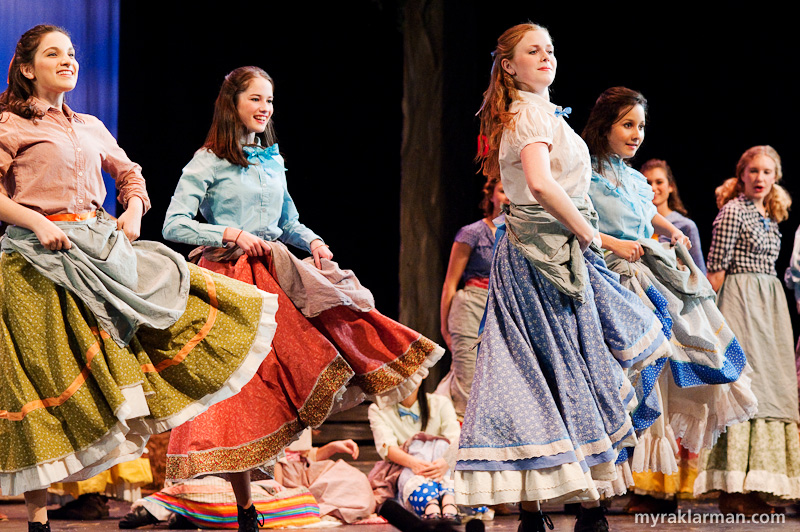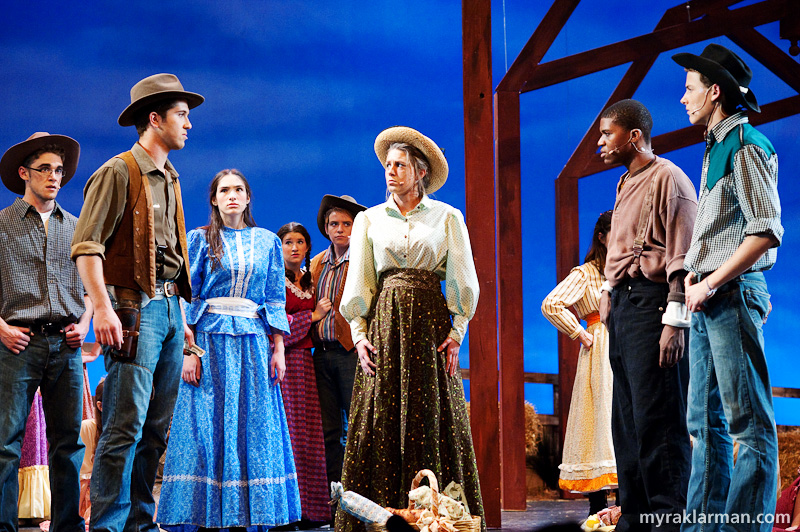 See also: