June 03, 2011
Pioneer Theatre Guild: Seussical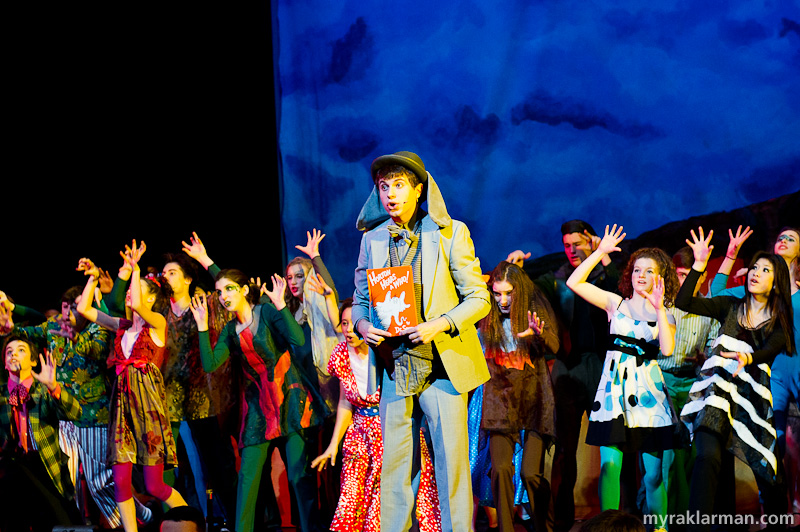 Forgive the non-timeliness of this blog entry. Hopefully, if you were chomping at the bit to see my Seussical photos, you found them on my facebook page (tip: I post more frequent updates there — please consider adding your "like"). Let's just say that this post isn't meant for reporting so much as for reminiscing — now and later.
I don't have the words to describe how absolutely fantastic the Pioneer Theatre Guild's Seussical was. Production photos can only convey so much, and even video falls woefully short of experiencing the show personally. I hope you were fortunate enough to attend at least one performance (lucky me, I saw it three times!).
Seussical is an extremely ambitious show to pull off — it's almost completely sung-through. I want to express my whole-hearted gratitude to the entire production staff, cast, crews, orchestra and everyone else involved for contributing their talent, ingenuity, and sheer stamina to this production. And they managed to make it look completely effortless — even during a potentially grueling weekend of four performances.
Thank you for your vision and leadership: Susan Hurwitz (producer), Joel Sparks (director and musical director), Will Burton (choreographer), Alexandra Finke (assistant director), Mysti Plummer (technical director), Kasia Mrozewska (production designer), Ciara Stella (scene shop supervisor), Laura Munson (lighting designer), Patrick Shrock (sound designer), Kate VanHorn (props and paint), Nora Curtis (paint), Kathy Lloyd (costumes), Tyler Driskill (orchestra director), and Kate Summers (stage manager).
And I wonder, what could possibly top Seussical? The Pioneer Theatre Guild isn't an organization that rests on its laurels. They are always looking for challenges. But what could be more stunning and ambitious? Well, according to its website, the Theatre Guild is planning to produce Phantom of the Opera and Westside Story next year! Incredible. (Stay cool, Jets!)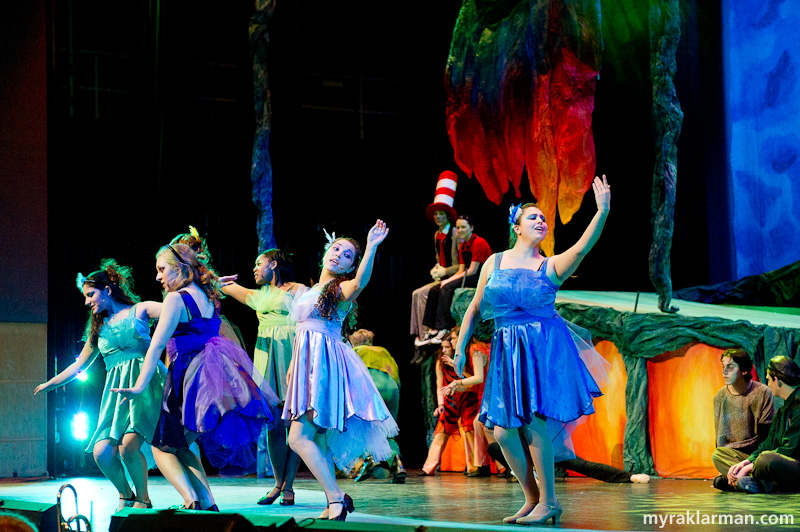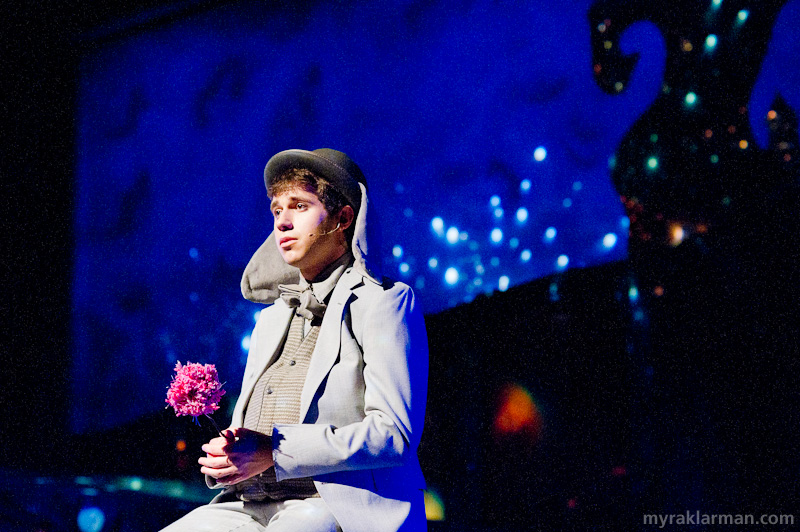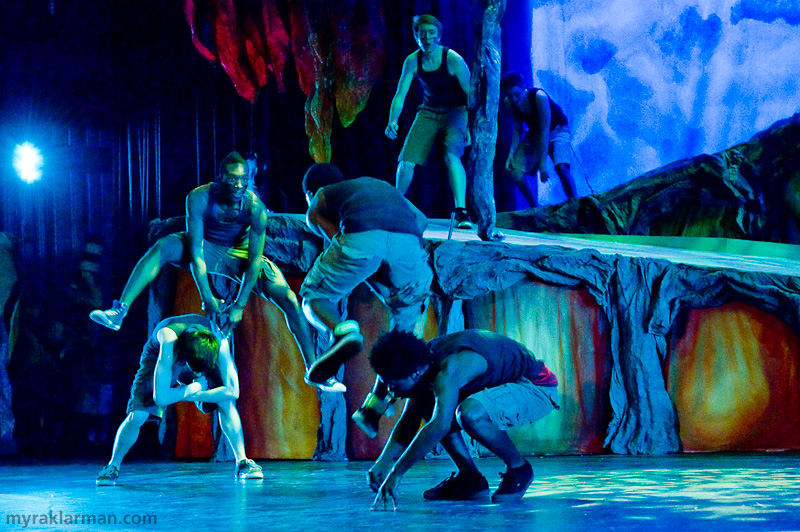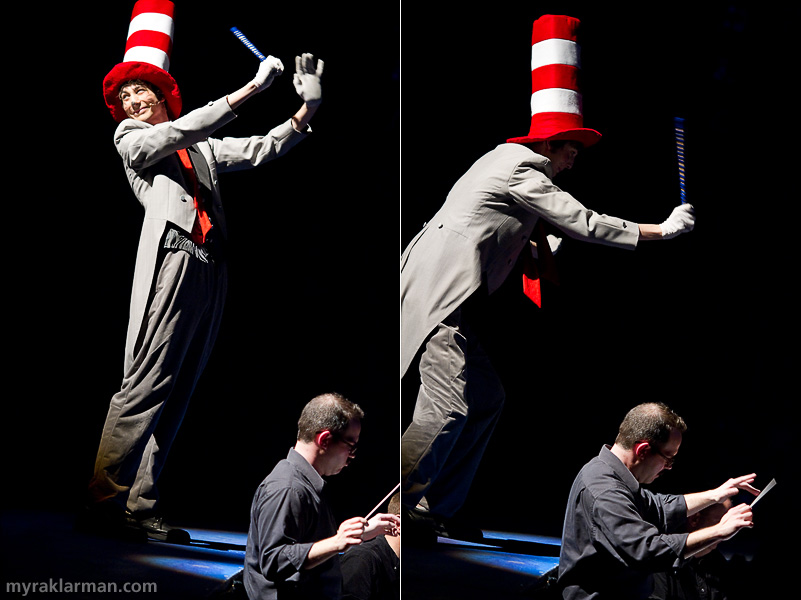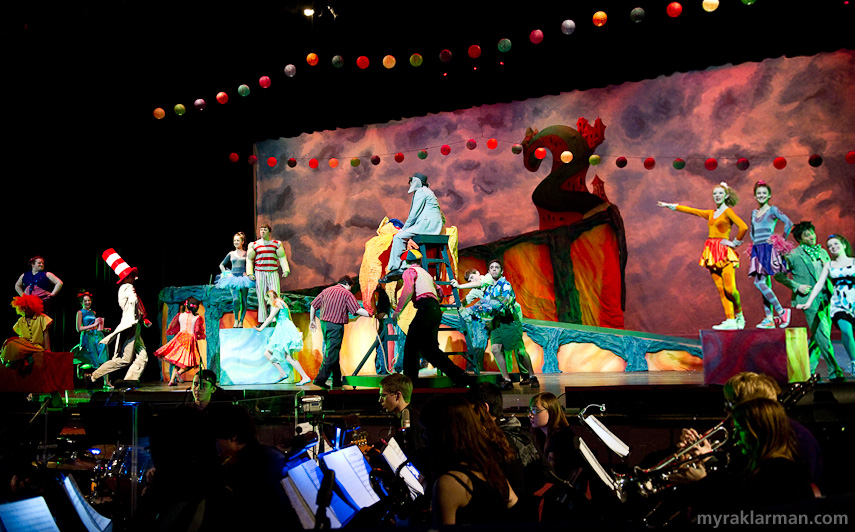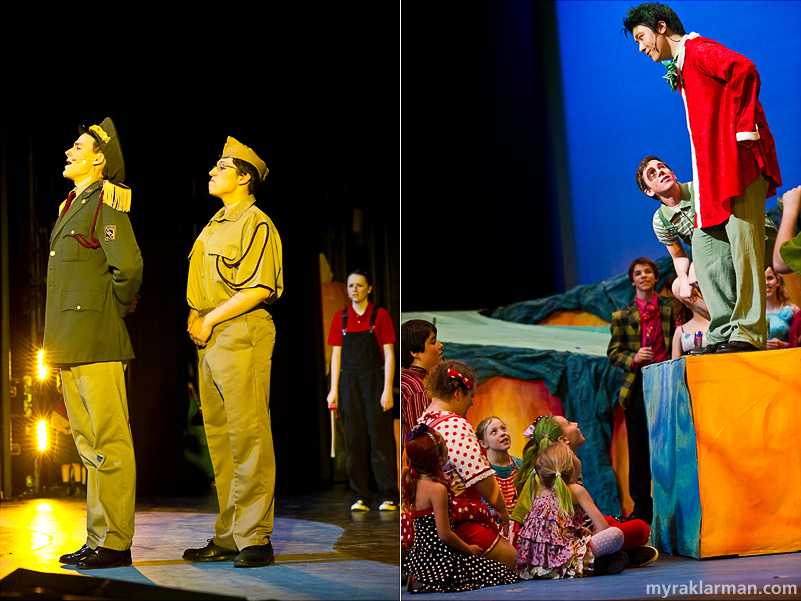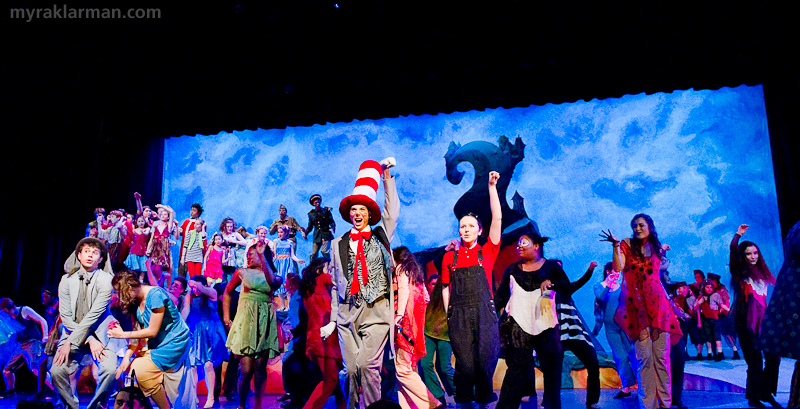 See also: