January 19, 2009
FutureStars 2009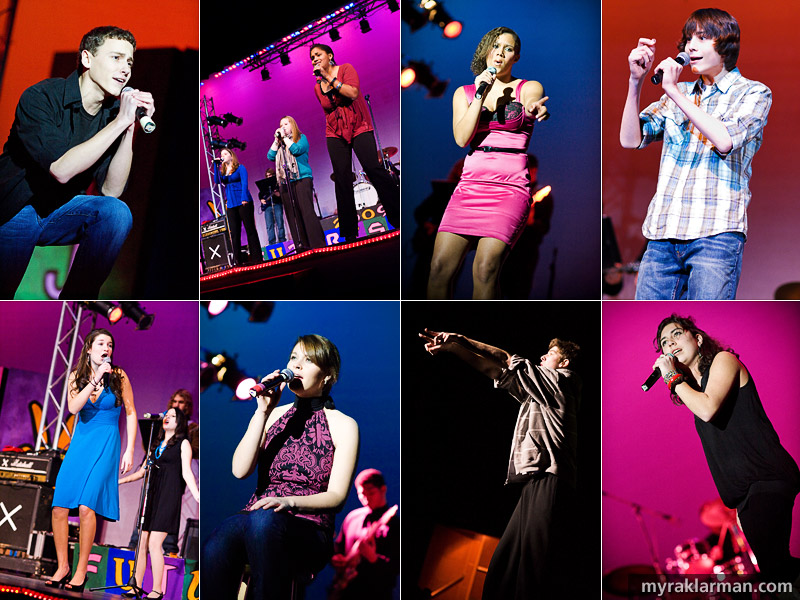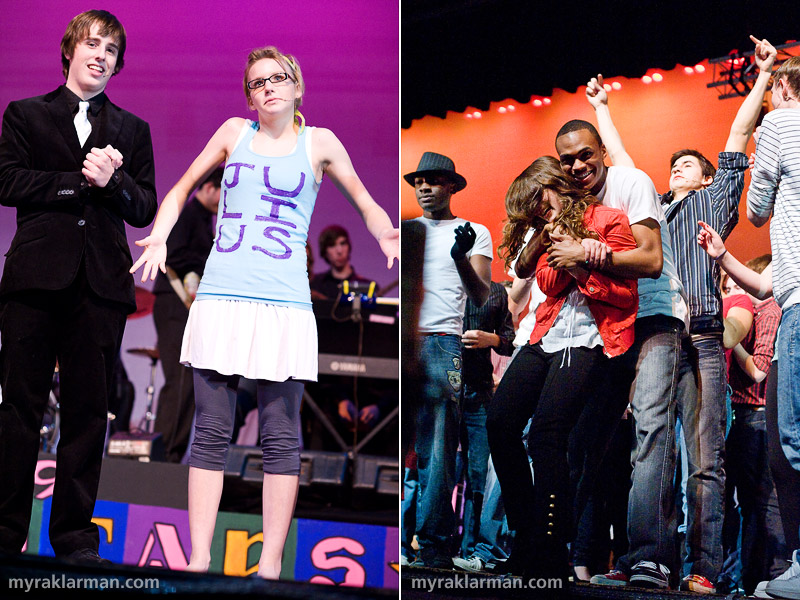 This year, FutureStars was — even more — energizing, oozing with talent, spectacular. It astounds me how this annual production keeps getting better. This year's competition was "district wide," meaning that talent from Huron, Community, and Skyline added their magic to the mix.
FutureStars 2009 was masterfully directed by U-M School of Music, Theatre & Dance students Sadie Yarrington (Pioneer Theatre Guild, 2007); Amanda Choate; Desi Oakley; and Han Park. Special guest judges included Angela Corsi (Miss Michigan 2007), Roger LeLievre (Ann Arbor News Music Writer), Zack Pearlman (Pioneer Theatre Guild, 2006), and Robb Woulfe (Executive Director of the Ann Arbor Summer Festival).
While shooting, I was continuously dazzled by the lighting design of the show. I receive emails from photographers all over the country asking me for tips for taking great production shots. The trick, I tell them, is well-conceived and executed stage lighting. Many thanks to lighting designers Stephanie Garris and Evan Park, and lighting supervisor Zach LeDuc (Pioneer Theatre Guild, 2007) for laying down some delicious photons.
Other, well-deserved press for FutureStars:
Ann Arbor News (on the finals, includes gorgeous photos by Ann Arbor News photographer Leisa Thompson, who was on the other side of the stage)
Encore A2 (Ann Arbor News Music Reviewer — and FutureStars 2009 judge! — Roger LeLievre's impressions of the finals)
The Ann Arbor Chronicle (on one of the four FutureStars preliminary competitions, Love Sucks; I contributed the photos)
See also: