April 19, 2007
Pioneer Theatre Guild: Wizard of Oz
The dress rehearsal for the spring musical was held during a very busy time in my schedule, and I thank Brad Orr for coming out to shoot it with me. We worked very well as a team — he shot from stage right with a lens that could fit most of the stage, and I shot from stage left with a slightly telephoto lens for close-ups. This made for a nice range of shots (and neither of us ran ragged). I look forward to shooting with Brad again in the future!
Complete set of low-resolution shots by both Brad and me on the Guild's website.
Visit Pioneer Theatre Guild Show Dates to learn about upcoming produtions.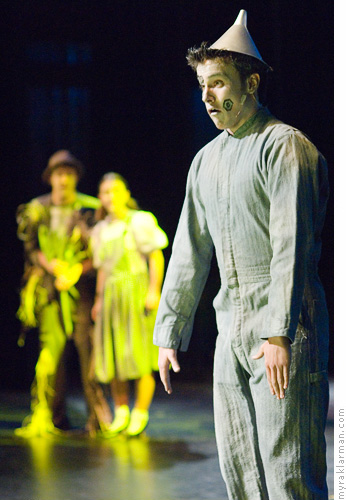 See also: