November 08, 2008
Pioneer Theatre Guild: Miss Saigon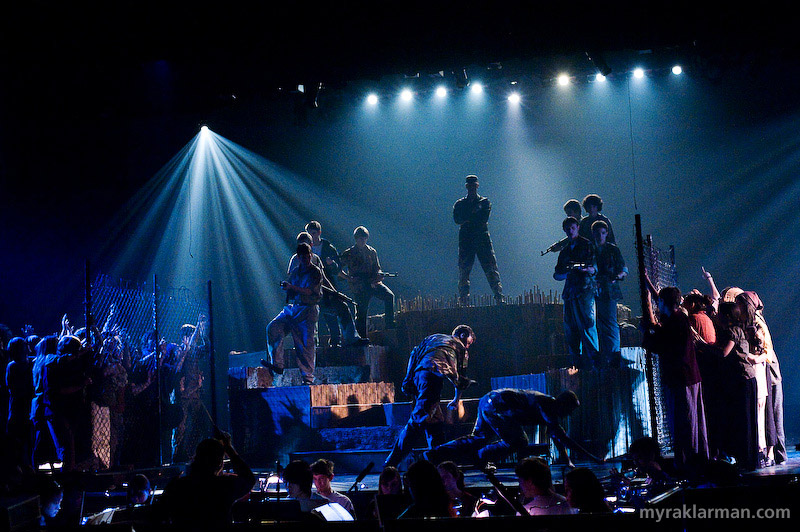 Last night I shot the final dress rehearsal for the Pioneer Theatre Guild's production of Miss Saigon, which premiered tonight. You still have 4 more chances to see this ambitious and stunning production that left me breathless. My whole-hearted congratulations to the cast, crew, orchestra, and production team!
Mary Morgan, co-editor of the The Ann Arbor Chronicle, was also at the final dress rehearsal, and published her behind-the-scenes story this morning.
I'm going to let the images do the talking. But see my entry on the Miss Saigon publicity photos for more information about the show's themes and content, emotional intensity, and whether it's appropriate for young children.
Tickets
Adults: $12
Students/Seniors/Teachers: $8
Performance Schedule
Saturday, November 8 @ 7:30pm
Sunday, November 9 @ 2pm matinee
Friday, November 14 @ 7:30pm
Saturday, November 15 @ 7:30pm
Sunday, November 16 @ 2pm matinee
All performances will be in Schreiber Auditorium at Ann Arbor's Pioneer High School.
See also: