April 28, 2011
Pioneer Theatre Guild: Seussical (Publicity Shoot)
Pioneer Theatre Guild's Seussical had a wildly successful opening last Saturday night. And after an ambitious run of four more fantastical performances this weekend, it will be over. Just like that. No more cat. No more hat.
Do not blink, nor even wink. And don't even think of going "kerplink" (unless, of course, you're in a pink roller rink)! I do not mean to make a big stink. But you ought to buy tickets by clicking this link!
I took production photos on not just one occasion, but two — this show is that captivating! And this handy-dandy, decoy blog-entry (featuring thematically-related pictures of my oh-so-adorable son, Max, dredged up from the archives) will buy me more time to pick and choose from my massive haul of Seussical images. Now, don't even dream of telling me that you hoped to see my pix before you bought your tix. Don't you dare! Because, as good as my pix may be, they cannot compare to being there. (I swear.)
Tickets
Adults: $12
Students/Seniors/PHS Staff: $9
Assigned seating now on sale at showtix4u.com. General admission seating on sale at the door.
All performances will be in Schreiber Auditorium at Ann Arbor's Pioneer High School.
Performance Schedule
Saturday, April 23 @ 7:30pm
Friday, April 29 @ 7:30pm
Saturday, April 30 @ 2pm matinee
Saturday, April 30 @ 7:30pm
Sunday, May 1 @ 2pm matinee
More info here.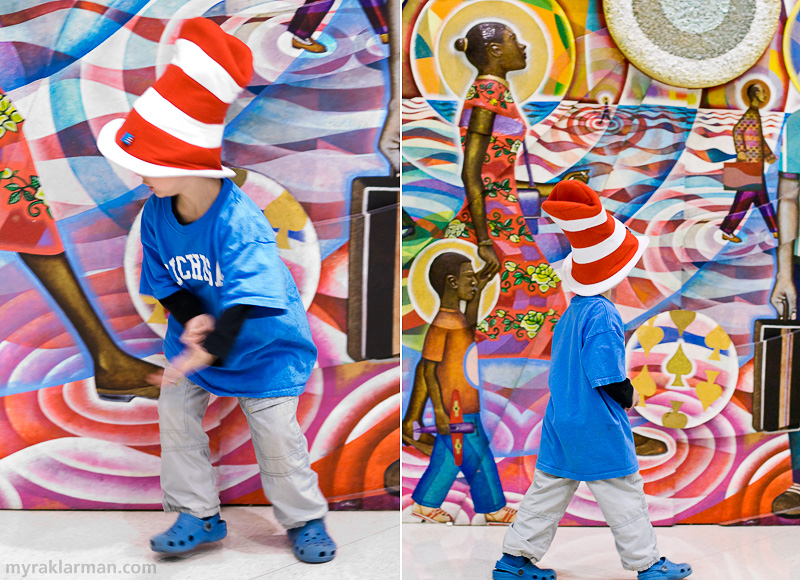 See also: