May 17, 2007
Pioneer Theatre Guild: A Streetcar Named Desire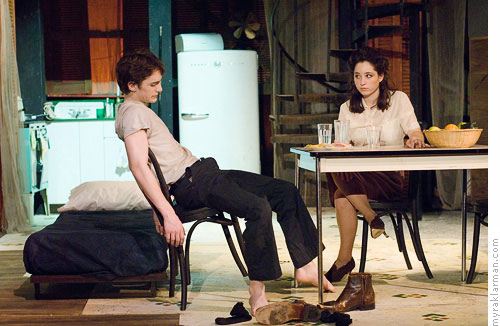 Perhaps the most stunning production I've ever photographed.
Streetcar was performed in the school's aptly named Little Theater, which has a very compact stage. And because there was no orchestra pit, I had no barriers between me and the action.
The explosive scene in which Stanley throws furniture across the stage took me totally by surprise — duh, never saw the movie. I felt several poker chips and other debris whiz by my head as I was furiously squeezing the shutter (with my eyes clenched shut).
flickr slideshow of selected shots.
Complete set of low-resolution shots on the Guild's website.
Visit Pioneer Theatre Guild Show Dates to learn about upcoming produtions.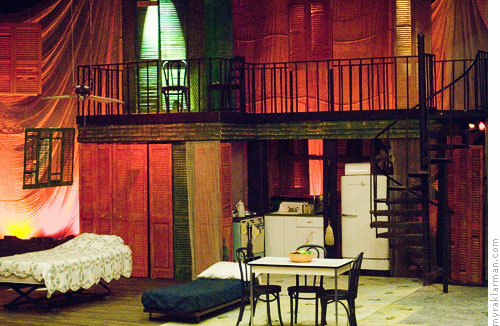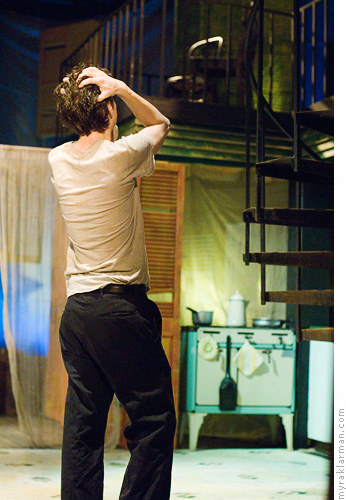 See also: