February 26, 2008
Burns Park Players: Beauty and the Beast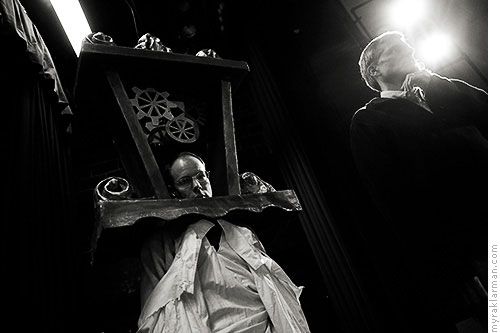 The show has been closed for over a week, and my family is still trying to figure out how the songs go. Max still sings his cover versions of Consider Yourself (from Oliver!) and To Life! (from Fiddler on the Roof) — nearly on a daily basis.
Color v. Black+White
When I first started shooting for the Burns Park Players, I wasn't very good at color correcting the insufficient fluorescent and rehearsal lighting that illuminates the pre-performance cast and crew work. My sneaky way of making those shots look a lot better was to show them in black+white. On the other hand, since the on-stage production featured beautiful lighting — not to mention colorful costumes and sets — I showed those shots in their full-color splendor. Problem solved.
Since then, however, I've become quite adept at color balancing images taken in all kinds of lighting conditions. So I could choose whether to display a particular rehearsal/crew shot in color or black+white — based on what worked best for that image, rather than on any technical considerations. But this year, in my haste to get the show up in time, it was faster to forego the choice: I just produced everything in color. I was happily surprised to hear that people missed the black+white.
For Relish — and for old time's sake — I decided to return to the original Kanses v. Oz strategy. To good effect, I think.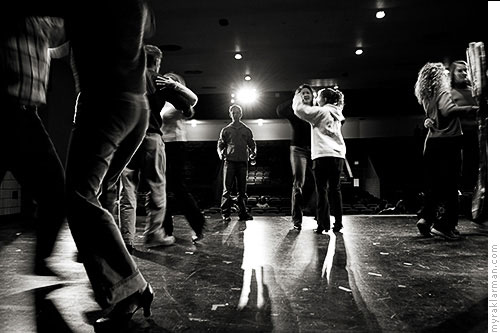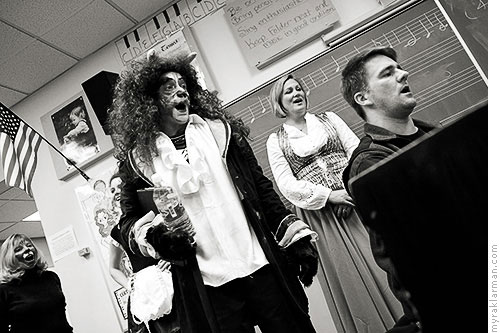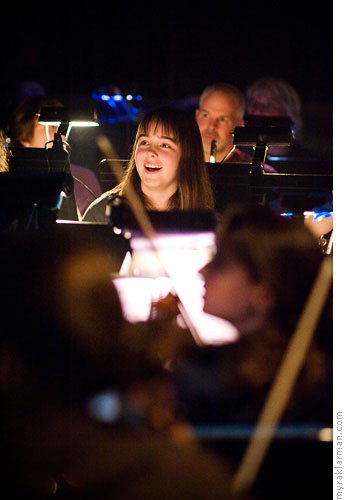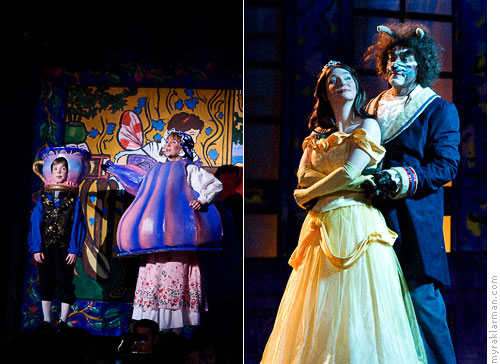 See also: