February 01, 2008
Goose Joins the Set Crew
Where do we go for action on a frigid, wintry day? To Tappan Middle School to work on Beauty and the Beast, of course. Max arrived just in time to assist the set crew with some very important tasks. Jeri Rosenberg, especially, appreciated Max's help. Everything is looking absolutely amazing! Most impressive to me are the fantasy characters (which are more like inhabited sculptures than costumes). Sorry, no sneak peeks of the set — I don't want to ruin the fun for those coming to the show. But the main reason is that Mark Tucker would kill me.
Since I can't show pictures, Max kindly agreed to share about his experiences working on the set.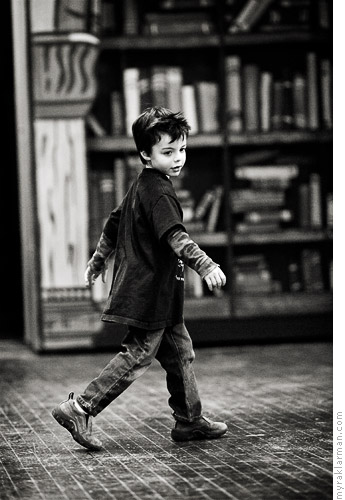 Buy your tickets now — or cry later!
Tickets went on sale Wednesday, and they're going fast. According to a source involved in producing the show (who wished to remain anonymous discussing sensitive matters), 700 tickets (almost a third of all the available seats over the four performances) were sold on that first day. Complete showtime and ticket information is available at the Burns Park Players website (see the marquee-ish looking sidebar).
See also: