June 13, 2009
First Friday: Ann Arbor Summer Festival 2009
Usually I don't post any Summer Festival images until the end, but yesterday I got to preview an attraction you won't want to miss if you're around this weekend: Body Masterpiece. Tonight and tomorrow from 5–8pm, Body Masterpiece will be performing extreme makeovers at Top of the Park. The word "extreme" describes not only the level of intense detail, but also the speed at which the artists work — each face is transformed in about 5 minutes.
Sunday night is billed as "Superhero Night," and the Festival welcomes all to participate in the fantasy. Prizes will be given to the best costume just before the evening's screening of Iron Man.
Having your face painted required pre-registration, and I heard that all the slots were filled shortly after the event was announced. But I can't overstate how much fun it is to observe the artists in action — and I can't possibly post enough photos!
Speaking of photos, check out my exhibit at the Power Center.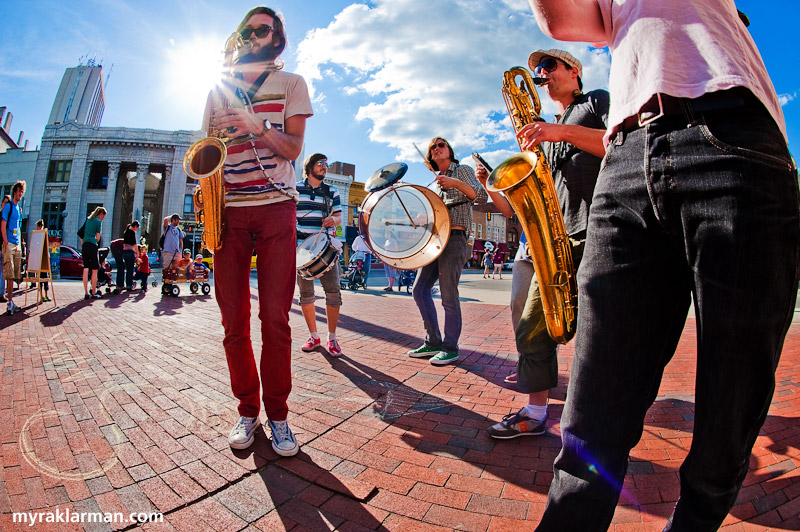 See also: