July 08, 2009
Ann Arbor Summer Festival 2009
Breathless! That's me after shooting 16 days (out of 24) at the Festival.
This is the first Festival out of the past three I've shot where there wasn't a performance in the sky above Ingalls Mall. I don't mind admitting that performers such as Strange Fruit and Heliosphere can make it a smidge easier for me to take dazzling photographs (almost to the point where it feels like cheating). This year, without the distraction of people flying in the air, I was delighted to discover the many awe-inspiring moments on the ground. I guess you can say this year's Festival brought me back to earth.
Hardly! Rather, several musical acts had me flying… over the moon — including Nomo, Hullabaloo, Sharon Jones & the Dap-Kings, and My Dear Disco! Circo Comedia charmed my socks off. Body Masterpiece accomplished the impossible: making kids even cuter!
It's a big honor to be a part of this Festival in such an integral and celebrated manner. I couldn't be prouder to see my images displayed in the Festival program and website, helping to convey this magical and unique community event. Not to mention printed large-scale and hung on the wall of the Power Center lobby. I can't thank Robb Woulfe enough for inviting me to be involved with the Festival at this level. I also want to thank him for his contribution to our community: Robb's artistic leadership, enthusiasm, professionalism, and good humor have made the Summer Festival an event we can't help but embrace and enjoy. His staff and all the Festival supporters truly have done a spectacular job this year inspiring and uplifting us AND making us groove. Now we just have to keep it going!
One last thank you: to my husband Rich (aka Rico). There's no way I can shoot two festival evenings out of every three (on top of my regular studio work) without his support. The extra-innings parenting is one big way he makes this possible, but he's also working overtime to bolster my energy and confidence. Plus, so often with photography the decisive moment is spotted during the grueling culling/editing process. Out of the several hundred shots I take of Sharon Jones, which is going to be "the one"? When my eyes hurt, or I've simply lost objectivity, I can depend on Rich to make these choices. He's got an impeccable eye, and brings a much needed fresh perspective. I think he does an amazing job. Wouldn't you agree?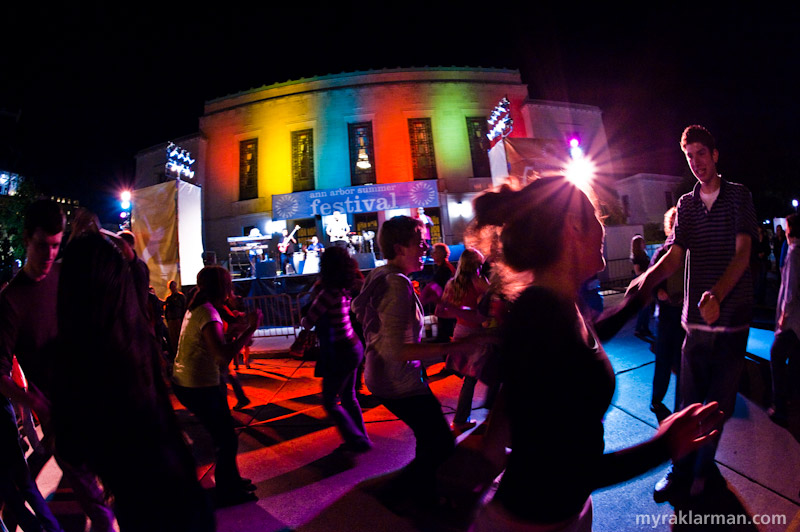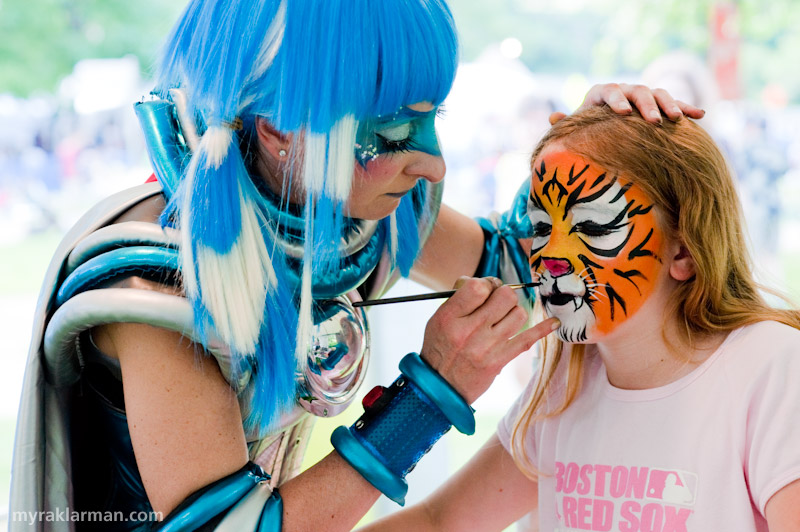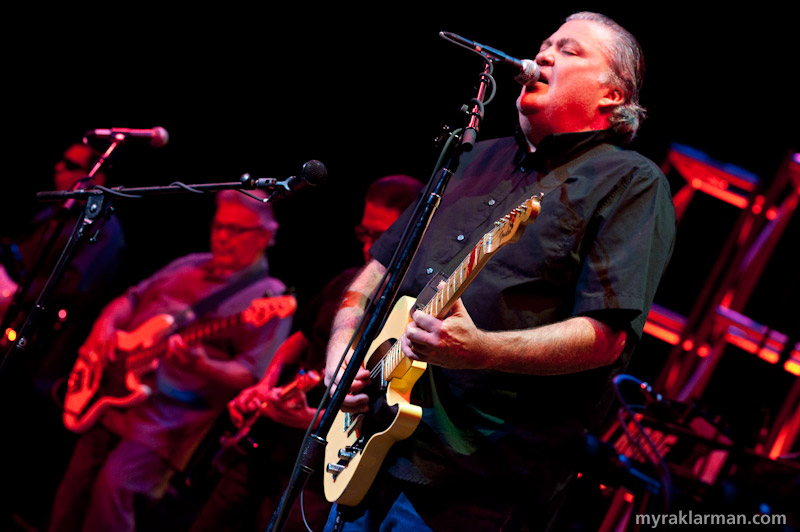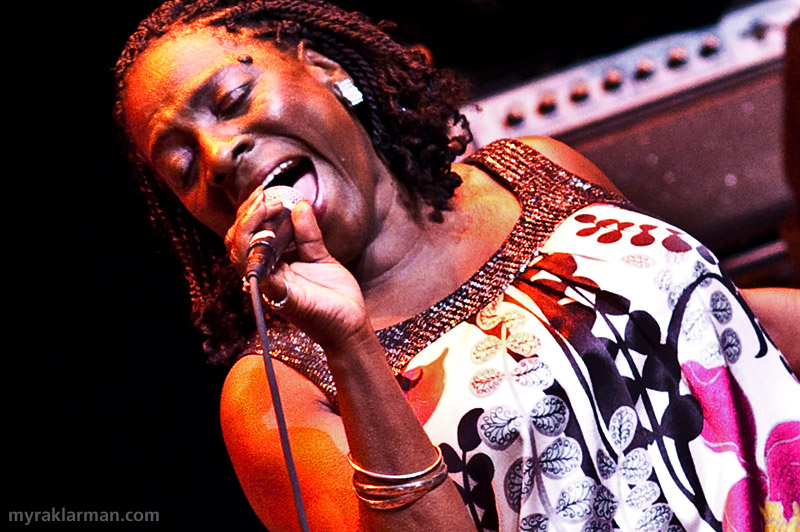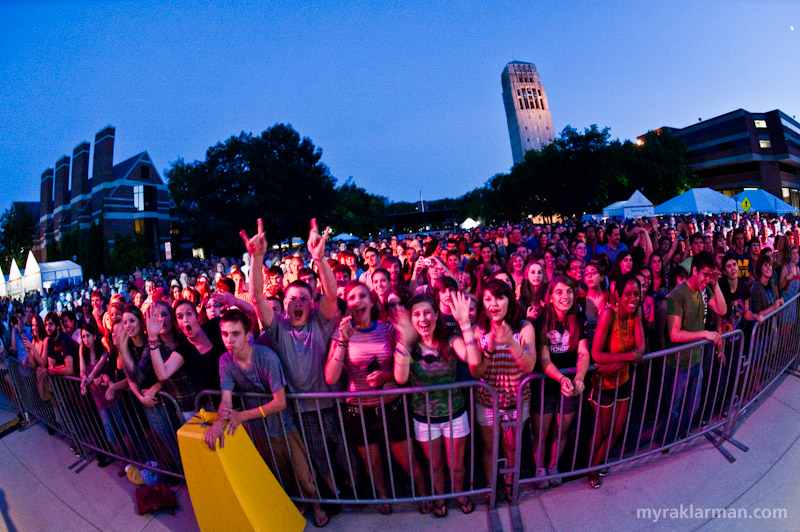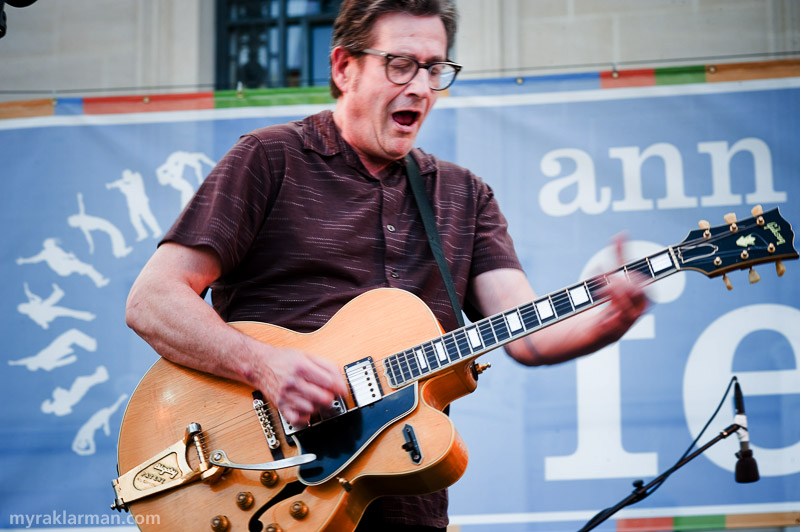 Want more Festival pics? Check out the slideshow at the Ann Arbor Summer Festival homepage.
See also: