August 05, 2009
Hoop House Dreams
Follow the money! Friday Mornings @ Selma — everyone's favorite breakfast salon that's too legit to quit — has so far raised nearly $15,000. So where's it going? Most of it is being loaned out this month to two small, local farmers in a novel currency: hoop houses.
What what? A hoop house is a greenhouse-like structure made with lightweight metal and heavy-duty plastic. It's much easier to build and far more affordable than the traditional glass greenhouses you may be familiar with. The hoop house's function is to protect seedlings and plants from harsh winter temperatures, which enables a year-round growing season. Even in the dead of winter — and using nothing more than the sun's rays — the hoop house is able to trap enough heat to keep the plants alive. It's unbelievably cool… er, warm.
Imagine it: Farmers in Michigan will be able to harvest and sell tender, delicious, highly marketable greens in January! Hoop houses provide a very affordable way for small farmers to extend their growing season, and expand our opportunities for buying fresh, locally-grown produce.
The cost of each hoop-house kit: about $5000. The brute force and know-how to assemble it: priceless. Actually, it's provided free-of-charge by priceless volunteers. Everyday people like you and me. Friends of Selma and of the participating farmer. You're invited, too!
Rico, Max, and I showed up when most of the metal framing had already been roughed in, and was in the process of being bolted down. Soon the crew would begin cutting and attaching the hard-plastic end walls and sliding door at one end of the hoop house. We were all inspired by the project and the location — and the insanely scrumptious buffet spread (this being a Selma event, it wasn't exactly your typical construction-site fare). Max inserted himself into quite a few roles including digger, sorter, entertainer, and more.
1st Hoop House Build
Saturday, August 1, 2009: Greg Willerer, Brother Nature Produce
2913 Rosa Parks Blvd. (Detroit's Corktown neighborhood) |
map
Perhaps you've noticed that over the last several decades more than a few auto-related jobs have left the (once mighty) Motor City. And the population has declined substantially, leaving 70,000+ vacant/abandoned lots within the city limits. This exodus has made possible — and in terms of economic, communal, nutritional, and spiritual health, perhaps even necessary — a repurposing of urban land for agricultural use. To tweak a catchphrase from Channel 62's "The Scene," it's time to turn Motown into Growtown! (If you didn't spend time in or around Detroit 20-odd years ago, you may not get the reference.)
One of these "repurpose-ers" is former middle-school teacher Greg Willerer, who established and runs the Brother Nature Produce farm. The farm's output supplies several local restaurants, including Motor City Brewing Works, and is also available at Eastern Market.
Don't Miss the 2nd Hoop House Build!
More info: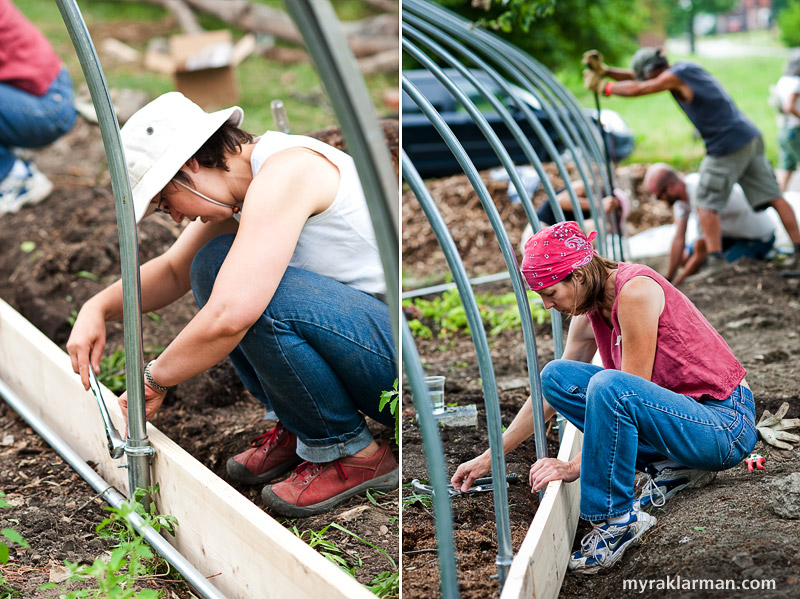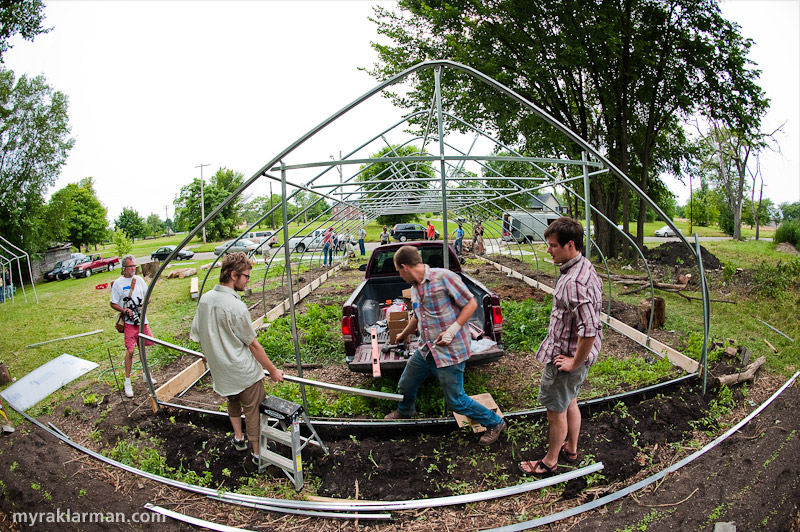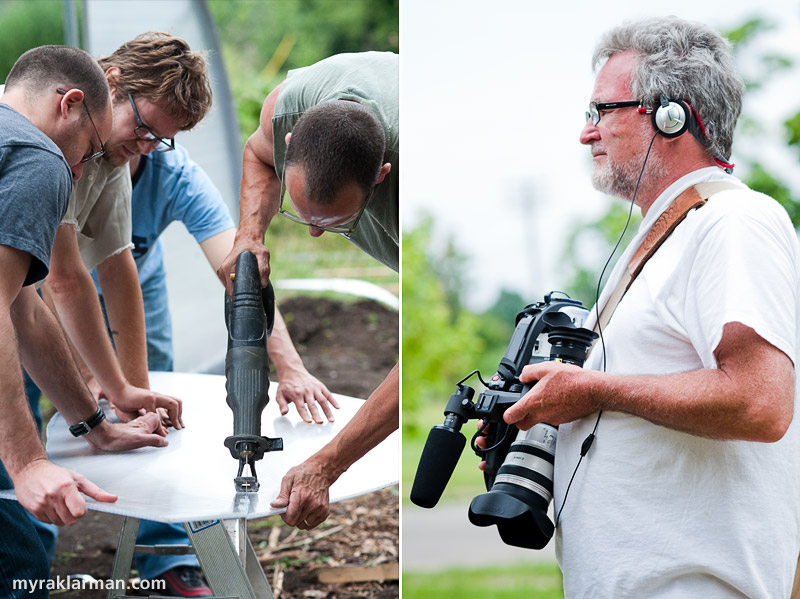 See also: