September 19, 2012
Catching Up with Selma Café
It's been a couple of years since I last blogged about Selma Café.
In case you don't already know, Selma Café is a weekly breakfast fundraising party that happens every Friday morning in the home of Lisa Gottlieb. Each week a different guest chef makes breakfast for 200-250 guests, using ingredients sourced locally from farmers, farm markets, and small, locally owned businesses to provide amazing breakfast specials for a suggested donation of $12 to $15. The money raised through these breakfast donations is earmarked as loans for local farmers to purchase equipment, buy farmland, or build four-season hoop houses to extend the growing season here in the mitten.
This week, local attorney, food writer, and chef Nick Roumel was in charge, with support from his sous chef Anna Zinkel and expeditor Dan Vernia, the former chef de cuisine at The Ravens Club. With Lisa as operations and general manager and a crew of volunteers, breakfast was prepped the evening before and served up Friday morning from 6:30 to 10:00am. Nick's menu included chicken stuffed with ham, a waffle topped with a maple-bourbon-butter sauce and candied pecans, and a side of collard greens and home-canned peaches. Also on the menu were house specials: cherry bread pudding with whipped cream and vegan granola served with rice/soy/cow's milk and fruit.
Since I'm in my peak season for senior and family portraits — and my neck and shoulders are starting to feel the load — I didn't hesitate to take advantage of a free chair massage compliments of Brian M. Truskowski.
In addition to the weekly breakfast event, Selma Café is on the Old West Side Homes Tour, this Sunday, September 23 (noon-5pm). If you haven't yet made it over for breakfast on Fridays, here is your chance to visit and have a cup of RoosRoast coffee on the house.
Mark your calendars for Saturday evening, November 17. Lisa is hosting a mini local music festival at Selma Café. Come hear local musicians and support Selma Café's efforts to become its own 501(c)(3) non-profit. House opens at 7pm; show starts at 7:30pm.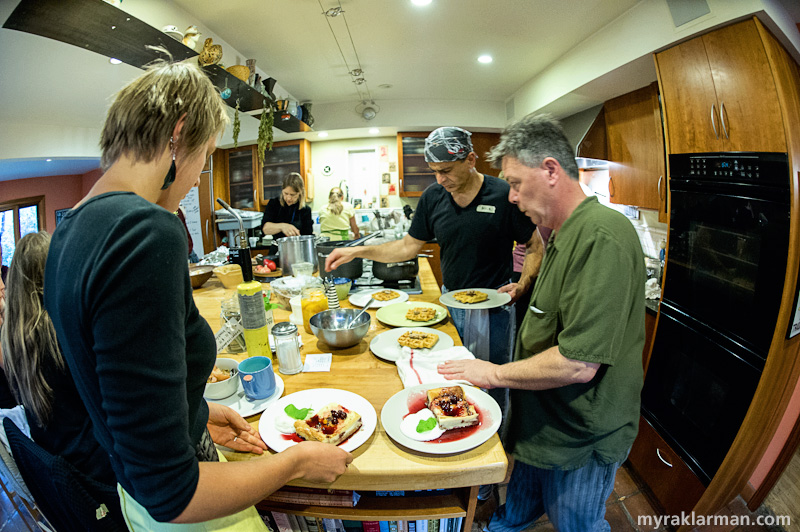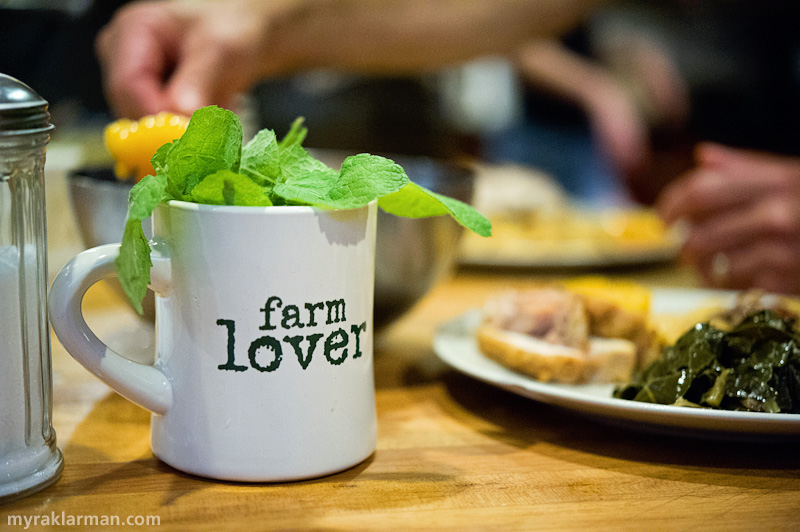 See also: