May 30, 2009
Kerrytown Motherfest 2009
Motherfest was once again a great success. Thanks to all you brave souls who weathered unseasonably chilly temps and gale-force winds to have your portrait taken by me. (Rico, who was assisting me during the shoot, wants to especially thank Giri (Minister of Wine) for literally giving him the sweatshirt off his back.)
This was my third year participating in Kerrytown's Motherfest, and it seems that the secret is out. I loved seeing all the familiar faces — moms from years past, Max's classmates' moms, clients. How wonderful to hear that so many of you are still enjoying 2007 and/or 2008 Motherfest portraits! I'm sorry if anyone had trouble finding me — I had to keep moving around so as not to block any particular Farmers' Market stand for an extended period of time.
Prints are now posted on the 2nd floor of Kerrytown (by Elephant Ears and Found); and they're free for the taking. And don't despair: the pics will be up for a few weeks (in case you can't bee-line it to Kerrytown right away).
Many thanks to Karen Farmer and Kerrytown Market & Shops for inviting me back again this year; and to the Ann Arbor Farmers' Market vendors for creating such a fun and vibrant social/economic hub in our town — and for putting up with me.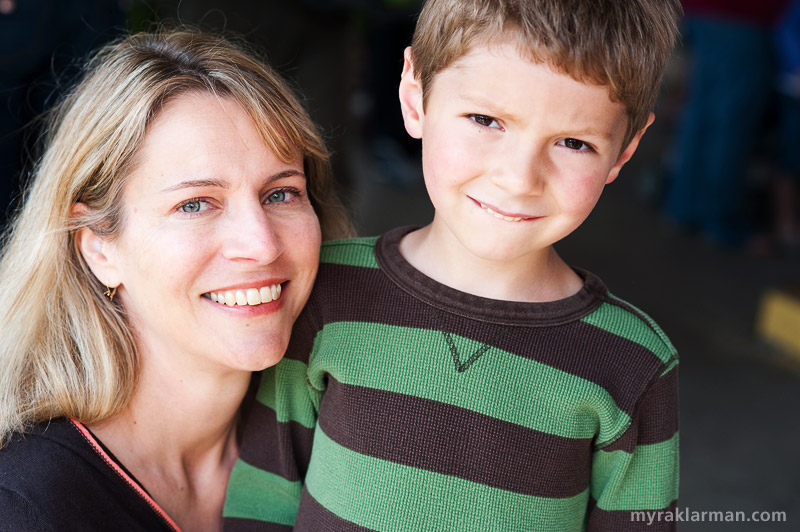 See also: