February 01, 2010
Tessa Virtue + Scott Moir: The H2O Sessions, Part I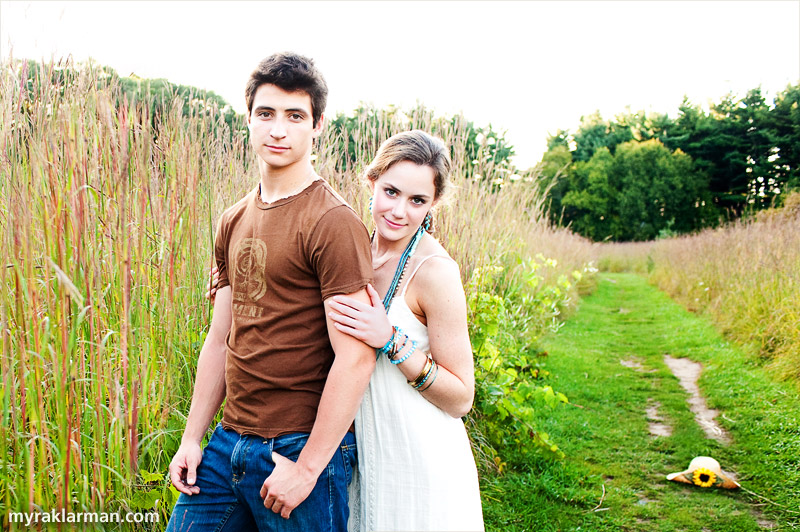 This past summer I again got the chance to work with my favorite ice dancing pair, Tessa Virtue and Scott Moir — not once, but twice! And I'm very excited to finally (just in time for the upcoming Winter Olympics) post some of the wonderful photographs we captured. I was overwhelmed (in a good way) by how much attention my first blog post about Tessa and Scott garnered. That entry is by far the most viewed Relish entry to date. I guess it shouldn't be surprising that Tessa and Scott attract passionate fans from every corner of the globe, but I hadn't anticipated the impact of this on Relish: Bloggers and online forums in the US and Canada, as well as in Japan, Korea, and Russia regularly link to me ("thanks!" "merci!" "domo arigato!" "kamsahamnida!" and "spasiba!"). I hope this follow-up entry will be just as warmly received.
In case you're not already familiar with Tessa and Scott, they are the beloved, three-time Canadian national champion ice dancers who are favored to medal at this month's Vancouver Olympic Games. Even though they are a Canadian team, they spend much of their time in Canton, Michigan training with Russian coaches Igor Shpilband and Marina Zoueva. And they happen to train alongside their good friends (and US national champions) Meryl Davis and Charlie White, who are also strong medal contenders. Ice dancing fans are braced for an exciting showdown in Vancouver. I hope no one questions my patriotism, but I'm cheering for Tessa and Scott to win the gold.
To give you a taste of Tessa and Scott's on-ice magic, I've linked to a few fresh video clips from the 2010 Canadian National Championships held in January. Tessa and Scott's gala performance — i.e., not a competitive program — playfully lampoons the ice dancing genre. I love their fiery-hot flamenco original dance program. Finally, their free dance program is certain to be a classic.
Part I: Making a big splash! Even before our first photo session (back in July 2008) was complete, Tessa and I were already cooking up ideas for future sessions. Scott and Tessa were willing to try anything fun and Tessa loves fashion, so I suggested a "trash the dress" shoot. "Trash the dress" involves posing in formal attire in altogether incongruous settings where the garments are likely be ruined — like, um, the Huron River.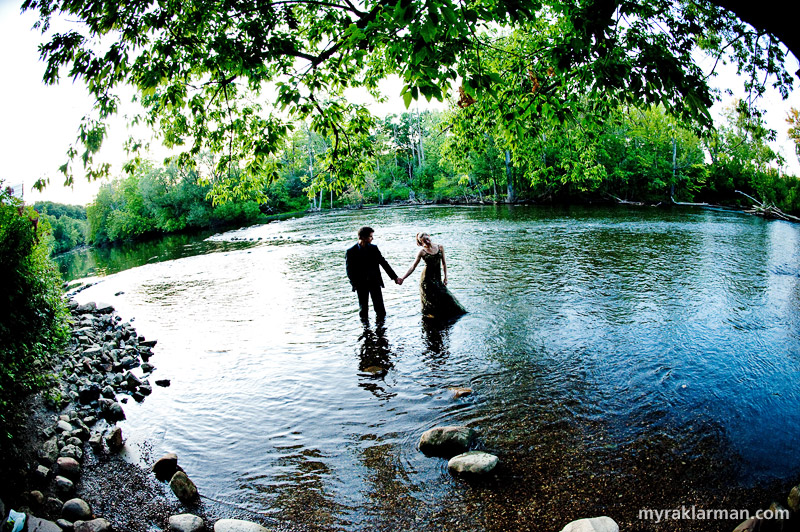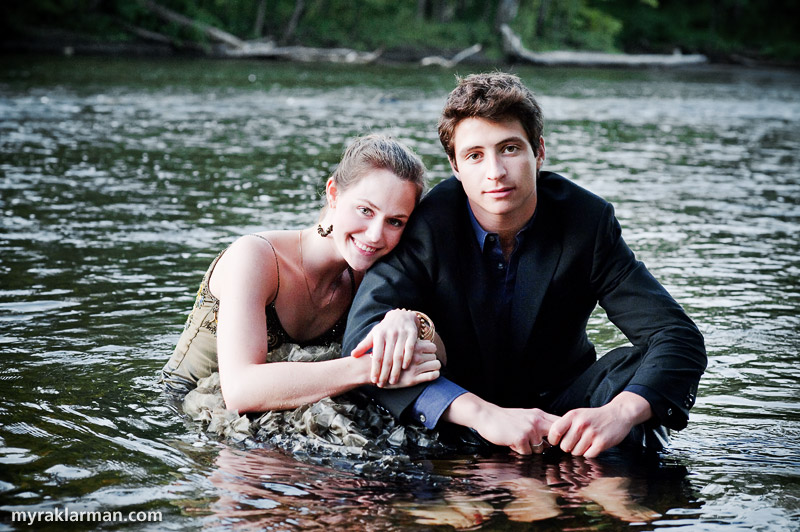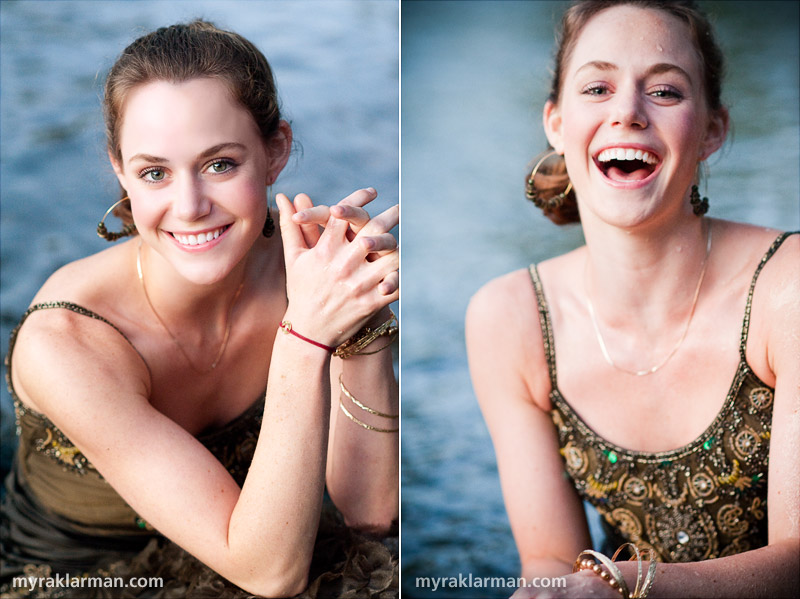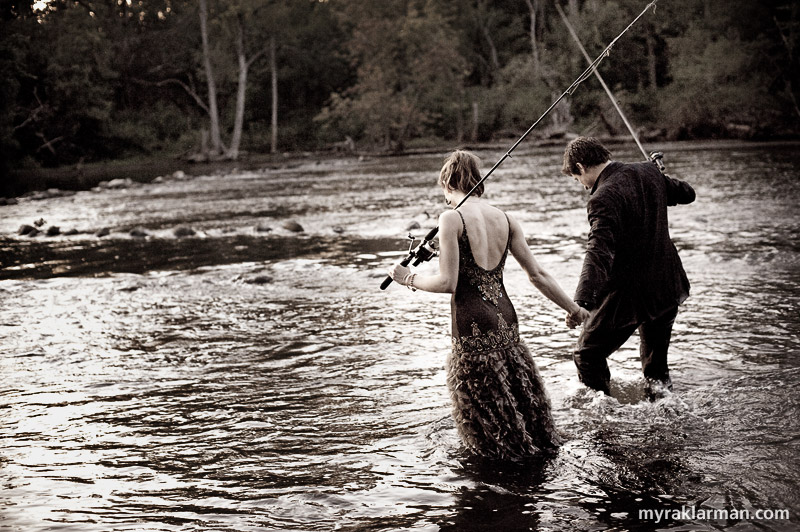 Part II: To be continued soon… Stay tuned to Relish for more photos of Tessa and Scott — next time in a completely different (and, for me, somewhat treacherous) environment. Ciao for now!
See also: