April 05, 2011
FestiFools 2011
If you'll endulge me, I'd like to open my remarks today by quoting the ever-eloquent FestiFools Q. Public (on Twitter):
A2 Fools are BEST! Mother Nature threw us a curve ball today, but we (to mix a metaphor) made lemonade out of it. Bravo!
Yes, the weather was a major factor in FestiFools this year: 37°F temperatures coupled with rain is never pleasant (it was actively raining during the hour leading up to FestFools and during the first 20-or-so minutes into the event itself). Fortunately, Main St. was fairly well sheltered against the 20+ mph winds whipping across town (when I first read the weather forecasts, I had imagined papier-mâché puppets getting lifted into low-earth orbit). Not to sound overly superstitious, but the U-M College of Literature, Science, and the Arts may be partly to blame — it selected water for its theme semester for Winter 2011 (you can file that under "tempting fate"). As a public service, I am hereby recommending that LS&A avoid the following themes in the future: space debris, killer bees, flesh-eating bacteria, etc.
But the inclement weather didn't keep Ann Arbor's hardcore Fools from observing this sacred annual rite! True, attendance was off compared to last year's (sunny, blue skies) record turnout. But, given how really nasty and unpleasant it was out there, the fact that so many folks came out was extremely heartening. Go Fools!
I dedicate this blog entry to photographer Jeff Lamb, who was totally in love with FestiFools and who passed away on March 22, 2011. I first met Jeff on Main St. photographing the 2nd FestiFools street party, back in 2008. And I got to know him a bit better during the 3rd and 4th FestiFools events. I was really looking forward to seeing him out there with his camera and huge grin again this year. His FestiFools photos can be found on Flickr: 2007 | 2008 | 2009 | 2010. Thanks Ed, for aggregating Jeff's obituary and related links.
Now for a deluge of photos…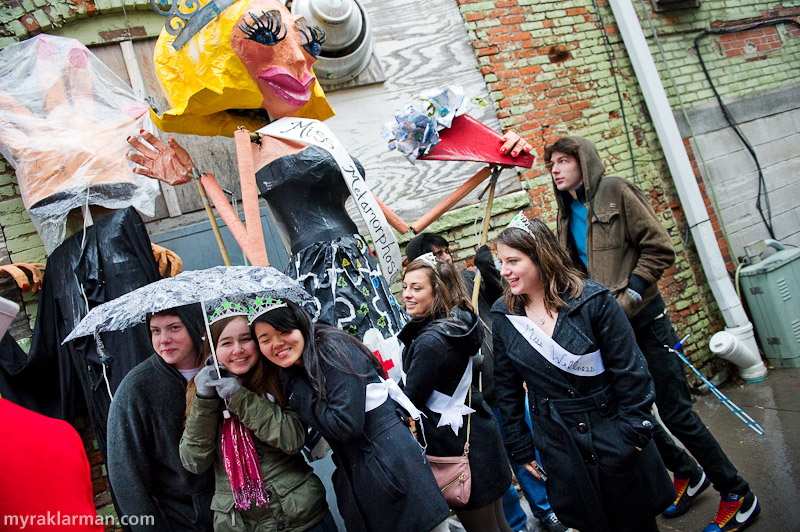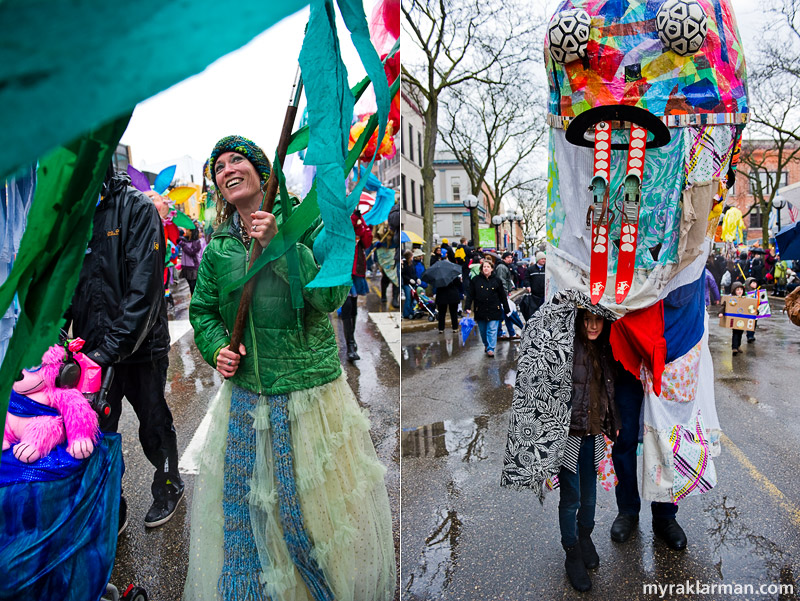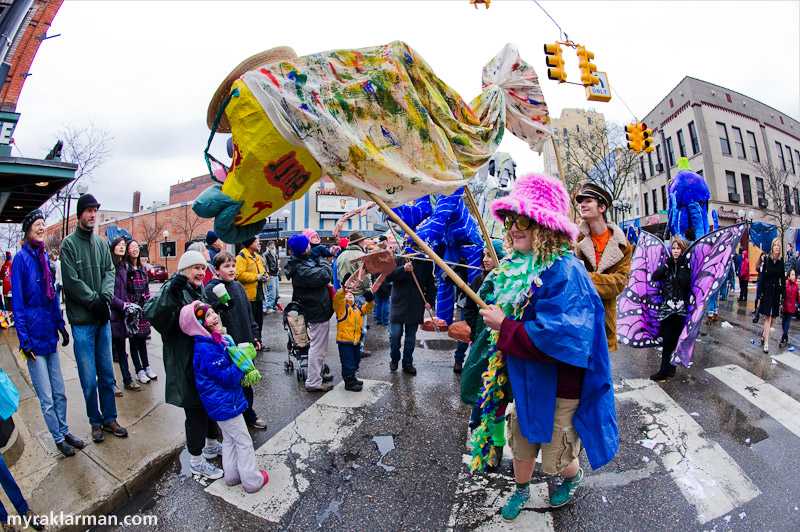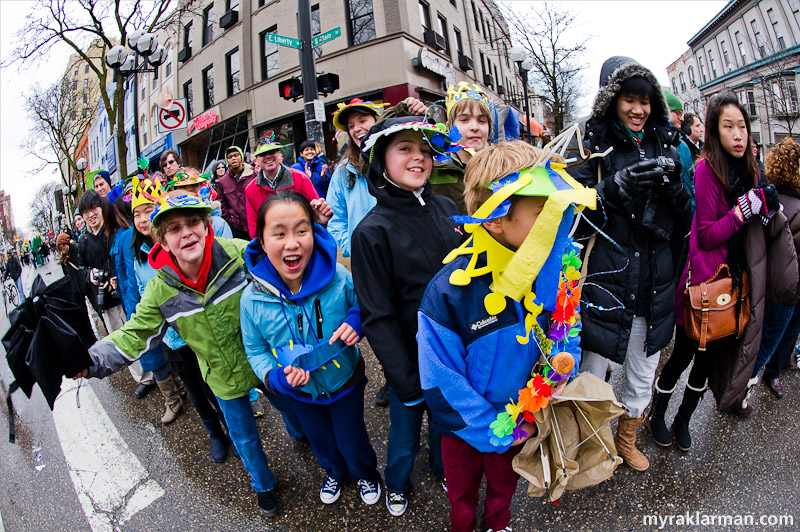 See also: